Welcome to

Ivory Garden Dissociative Identity Disorder Support Group and Chat


Click to Enter Forums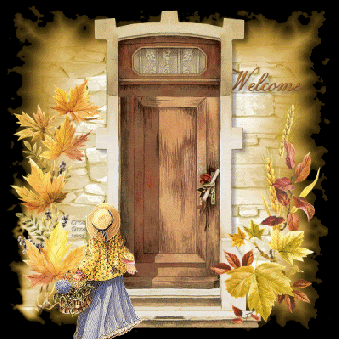 Welcome!! Make yourself comfortable and take a look around this site.
Who Can Join?
If you are a survivor of trauma and have a dissociative disorder – including dissociative identity disorder (DID) or C-PTSD/PTSD (whether diagnosed or not), you are welcome to join this compassionate and active community of folks who openly discuss struggles, successes as well as being a support to each other.
What Ivory Garden Support Forum Offers
We have open chat, webinars, workshops, and conferences. All members treat each other with respect and validation. There is no drama or trust issues at Ivory Garden. This forum has been successfully running for 11 years now – many of the original members are still active. The forum has about 400 active members and some 2000 members semi-active coming and going as they please. There are an average of 400 posts per day. There is no participating criteria. Once you join the forums, you are also a member of Ivory Garden Nonprofit Corporation. Newsletters go out semi-monthly.
How IGDID Forum Differs from Social Groups and Other Forums
Since Ivory Garden Support Group (IGDID) opened their doors eleven years ago, new members were immediately aware of how the forum differed from other forums on the web that were exclusively for trauma survivors. Firstly, it was private to outside readers. Secondly, the forums were well-moderated and organized. Thirdly, open discussion was not only encouraged but also validation and respect within the community was fundamental to creating an environment of trust and compassion. Where other forum owners recruited members for the sake of increasing numbers, rather than providing safety and encouragement, IGDID screened applicants carefully as staff moderated the forums. IGDID has never recruited members or promoted gossip or drama within the community. As of now, after eleven years, IGDID remains the only reputable forum exclusively for dissociative disorder, DID, and PTSD. In fact, it is the only forum that requires application where the Board of Directors have access to members' identity – a safety measure that no other similar forums take. Rather, forum owners promote the idea that providing only alias' is actually 'safer' – including the owners/staff. So, members have no idea who is running the forums and staff has no idea who is participating on the forums.
IGDID differs from social groups, such as facebook, much the same as forums. Social groups are so loosely run and quickly created that there is no semblance of safety and/or order whatsoever. But, forum administrators have complete access to the forum, posts, information, member status, etc. Private messages on forums are actually private and archives for chats remain on the forum. Members are exclusive to a forum – and cannot be accessed from outside. Yuku is also a social network. Where facebook takes little time or effort, administrators/owners of forums need large staff and much time to run and moderate. Forums are rarely infiltrated by trolls or predators. Facebook has been reported to have nearly 80% of members that are either trolls or predators. Facebook admins have no access to member information. Contrarily, forums have complete access to IP addresses and information about incoming members. Social networking groups and forums are so different that they can barely be compared. The ease of creating social groups, promoting them quickly, and gaining members has nearly extinguished the need for well-run forums today. There are some 20 'groups' on facebook luring folks with DID – as are there a similar number of open chat rooms.
IGDID also offers webinars, conferences, workshops, and nearly 1,000 resources. Joining a group online is a life-changing experience – positive or negative – IGDID community does its very best to make sure members benefit from their time on the forums long-term.
If you have questions, please contact me.

Patricia Goodwin(Owner)

Ivory Garden DID Support Group

felicity4us2@gmail.com





Powered by forumotion.com